Dundonald Friendly
A great venue to start back our travels in Scotland and what better place than the championship course we played in our first Logos Pro-Am back in 2017.
A big thank you to Head Pro David-Ross Nicol for allowing us to play and despite a dodgy forecast, the weather was really pleasant and dry.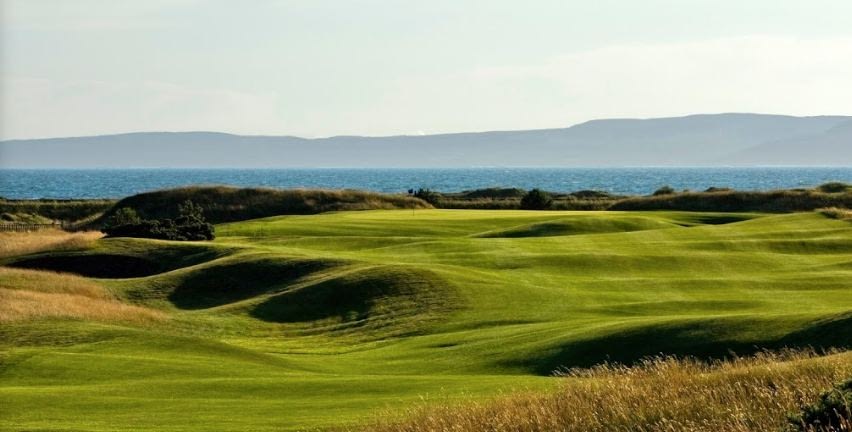 There were six of us including myself and the compromised of the following;
Alan Tait (Golphin)
Craig Ronald (Carluke)
David-Ross Nicol (Dundonald)
Gareth Hardy (Prestwick St. Nicholas)
Nigel Scott-Smith (Palacerigg Family Golf Centre)
As usual, I met all the guys on arrival and despite not being able to have a meal afterwards I offered them sandwiches and refreshments to take with them on the course.
Most of us hadn't played for a while so there wasn't a lot of expectation but we all looked forward to getting rid of the cobwebs and catching up. 
I played with Nigel and David-Ross who have attended one of the days before so they know the script, but I chatted with them regarding the Charity application for Logos Golf Ministries Scotland and our tag line of "Promoting the well-being of Golfers in Scotland, Professional and Amateur while demonstrating the positive role of Christian faith."
It's taken so long to get here but any day now we should receive word that LGM Scotland is official.
I also sent them a copy of the 'About Us' page of the website which describes everything we're looking to do along with a brief explanation of what a Christian believes.
As I didn't get much of a chance to talk with the group in front I sent this to Alan and Craig as Gareth had already read it a couple of months back as a tester.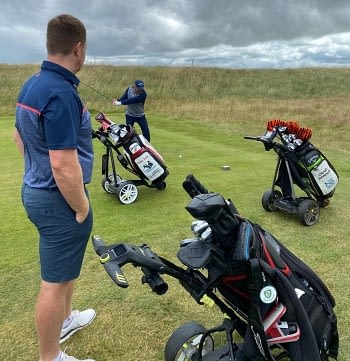 It was really good to get back on the course but challenging with how thick the rough was and how rusty we were.
Alan Tait with 36 points the winner
Never the less, a very enjoyable day and I would say a job done.
Alan Tait walked away as the winner with 36 PTS (Even Par) which was very good despite the lack of tournament golf.
I was happy not to finish last as hadn't picked up a club since February and only played due to a late call off. 
All the guys love the idea of the events and the hope is to do more of these each year on different sides of the country.
The fellowship aspect puts them at ease and once we are able to have meals again together this will allow for more integrated conversation.
Alan did mention that if he thought the events were 'religious' then he'd be unsure of playing.
I countered by saying it was just as well they weren't religious but faith-based (more often than not two completely different things).
I asked him if they felt religious and he said no which put that one to bed.
A good day to get our mini-season started and hoping to have another Logos Friendly at The Carrick on Monday 31st August.
We trust in him to take us forward.
Vincent